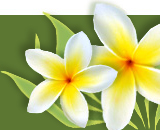 New - Student/Blender Brushes
These student/blender brushes are made from camel hair, 5" in length, and come 4 to a pack. Brush head dimensions: 1/8" diameter 5/8" length
$2.49



Trekell Painting Contest
This is your final chance to enter the 2012 Trekell Painting Contest. All entries must be submitted no later than April 30, 2012.
E-mail us
for an entry form and guidelines.
If you have already received an entry form, please make sure to send it over ASAP. You can also submit your paintings before the deadline.
2009 Winners
2011 Winners
Thank you for your continued patronage. Please e-mail us with any questions, comments, concerns or suggestions you may have.


Sincerely,


Courtney Bridges
Trekell & Co, Inc