Crescent's New Boards and Papers
Since March 2011, Crescent has upgraded and reformulated many of their illustration and art boards. These new boards no longer have the grey core and green backing. Instead they have a cream core and white backing, making the papers appear brighter and more pure. These new cores are also more stable and are less likely to warp. Several interesting products in the Crescent line are the Perfect Mount Boards, the Watercolor Boards, the Collage Board, and the Graffiti Paper.
Perfect Mount Boards
– The acid free and PH neutral board is a great way to mount thinner papers for framing or display. The adhesive remains repositionable, allowing for removal of the art work, for up to 24 hours. After 24 hours it becomes a permanent bond.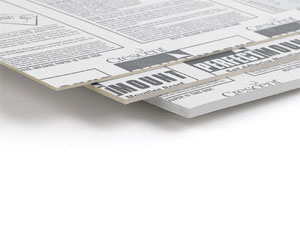 Watercolor Boards
– These boards are the recommended surface for the artist who wants to use watercolors in their artwork. Made with a waterproof adhesive, the surface paper will not delaminate, or pull away from the board. Besides the Watercolor Boards, the only other board in the Crescent line that has this waterproof adhesive is the 99 Illustration Board. The difference between the Watercolor Boards and the Premium Watercolor Boards is that the Premium is made with a surface paper that is 100% cotton.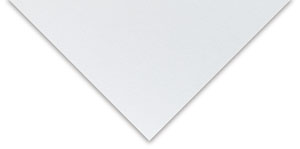 Collage Boards
– There has been an increase in mixed media and collage in the art world lately and to respond to this trend, Crescent has introduced their Collage Board. Available in several colors, the smooth surface is great for layering papers and applying layers of paint.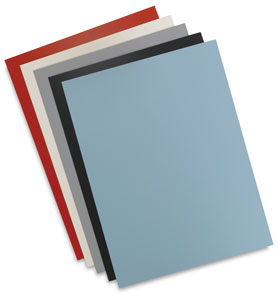 Graffiti Papers
-
Developed in response to a need for a surface other than a wall or train car, the Graffiti Papers are designed to work with spray paints and markers. As street art and tagging is being recognized as an art form, galleries and museums are asking artists to use surfaces that can be displayed. The Graffiti papers answer this call, offering the artist pad sized papers as well as rolls for larger mural works that can easily be transported or hung in galleries.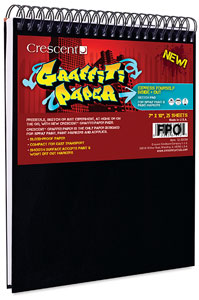 FAQ:
Q: What causes warping of the art boards when using wet media on them and can it be prevented?
A: To help prevent warping of the art boards when wet media is used, Crescent recommends that a layer of wet media, either acrylic paint, acrylic medium or glue, be applied to the back to prevent the board from warping. This layer on the back should be a 1:1 ratio with the layers on the front. The warping is caused when the wet media on one side contracts and pulls the board. By applying the layer on the back, the tension is evened out, and therefore helping the board stay flatter.
-Audra
Product Information Specialist
For further assistance using art supplies, feel welcome to contact our
Product Information Department
at 1-800-933-2542 or e-mail us at
[email protected]
. Hours of operation: M-F, 8:00am-5:30pm CST.